GREATER STABILITY, GREATER DURABILITY, GREATER PRECISION
Irrespective of which case of malocclusion you have treated successfully, the retention phase is a must to ensure long-term success. To achieve this, you need a retainer that lives up to its name. A retainer like MEMOTAIN®. The new MEMOTAIN® 2.0 features such as smoothing specific points in interdental areas play a major role in significantly improving stability. In addition, partial retention elements provide greater support at the bonded areas. Practical: All new features of the MEMOTAIN® 2.0 retainer are planned on a case-by-case basis to meet the individual requirements. Simply order and start bonding.
PARTIAL ANCHORING FOR BETTER SUPPORT
Practitioners who frequently bond retainers are well aware of the problem: the smooth wire often slides out of the bonded area, especially in the case of straight dental anatomical structures. To prevent what is also known as the sliding effect, we have now integrated the concept of partial retention into the MEMOTAIN® system. Partial retainers are interlocked in the bonded area. This effectively prevents the main retainer from sliding out of the bonded points.
CUSTOM DESIGN FOR GREATER STABILITY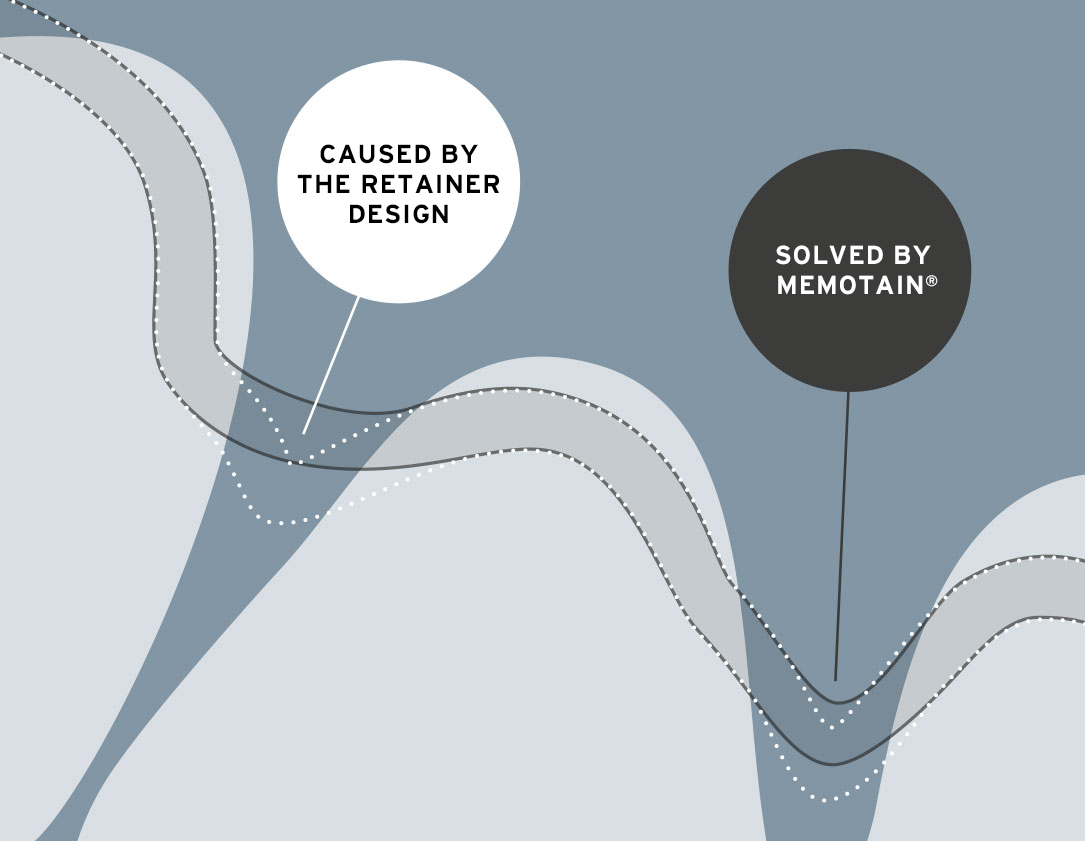 Retainers and architecture follow similar principles: rounded arches usually provide greater stability in contrast to pointed arches. And we have followed precisely this principle for the optimisation of MEMOTAIN®. Interdental areas that are too sharp or pointed can increase the risk of material damage and fracture. We therefore automatically perform partial smoothing of these sensitive areas without compromising on the fit or wear comfort.
PARTIAL DISTANCES CREATE SPACE FOR PAPILLAE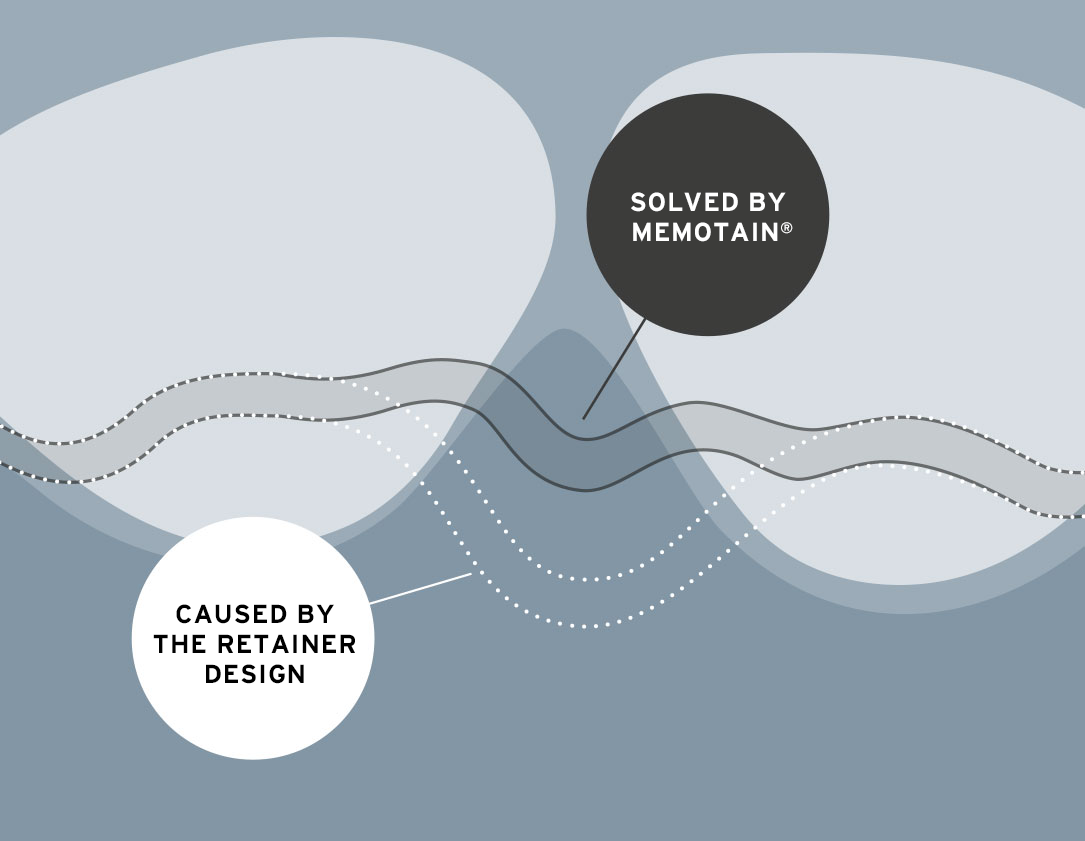 So far, we have always had to compromise in the treatment of patients with pronounced papillae. Either the retainer was positioned deep into the oral cavity or it had to be divided. A new MEMOTAIN® 2.0 feature has now found an elegant and effective solution to this problem too. Partial distances ensure that a small area is kept at a distance from the tooth. This creates space and also prevents the retainer from sliding away from the centre of resistance.